IT firms were most likely to have thrived during the pandemic, while business services experienced the most pain.
New Heights' Survey of 200+ Small-And-Medium Businesses revealed that about 33% of participating SMBs actually grew during the pandemic. We also explored the impacts of Covid19 based on respondents' firms size, location, and industry.
There were only minor differences based on company size and geography. Larger companies and companies based in the U.S. southeast were slightly more likely to indicate a positive impact. However, the most striking difference observed was by respondent industry.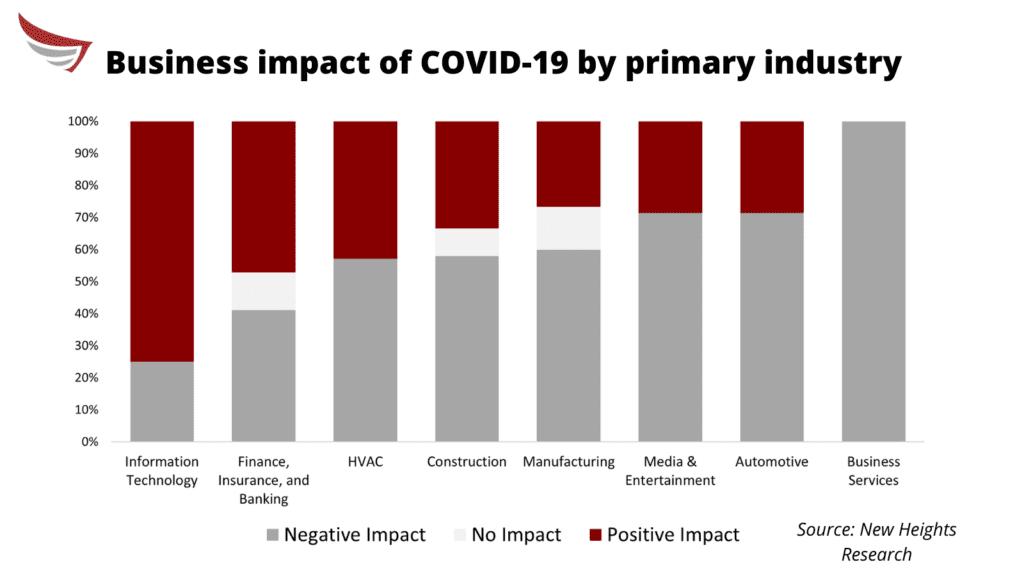 Information technology companies were three times more likely to indicate a positive impact due to the pandemic than a negative impact. About 75% of these respondents grew their businesses during 2021. This is commensurate with our finding that leaning into changing technology was quite typical of firms who thrived during Covid, regardless of sector.
Financial services firms were also slightly more likely to indicate a positive impact over a negative one.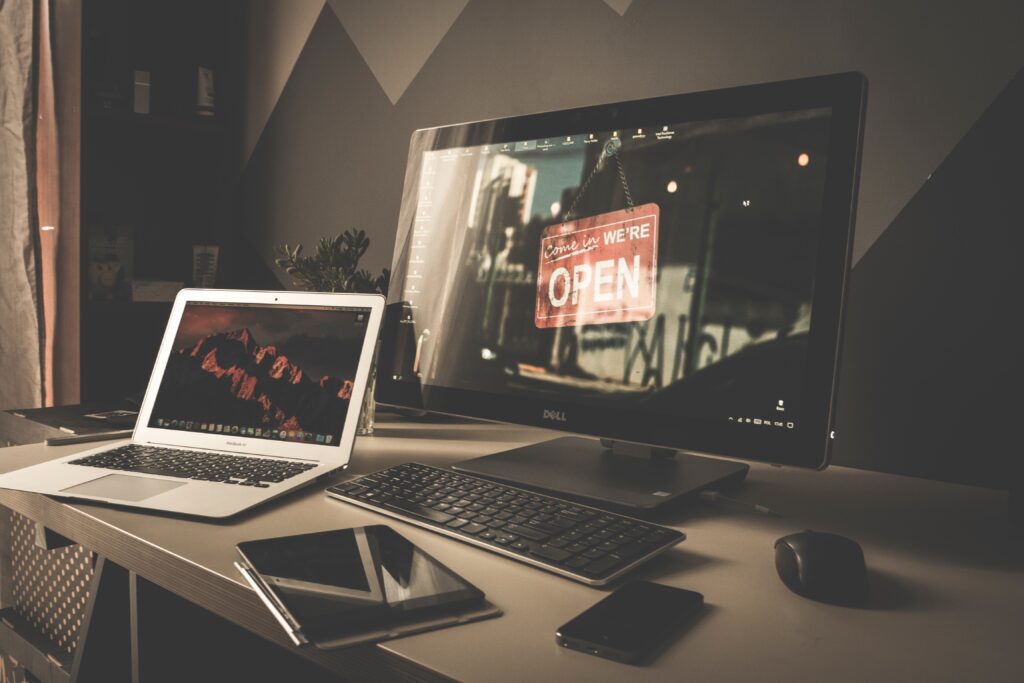 Respondents from all the other industry groups were more likely to indicate a negative business impact from Covid.
All respondents in business services reported a negative impact. Media & entertainment and automotive sector respondents also reported significant negative impacts in their verticals.
The pandemic forced many SMBs to find creative ways to keep their doors open amidst an unprecedented set of challenges. Actively engaging customers was a key element of what made firms thrive, rather than merely survive the pandemic. New Heights provides companies the tools and expertise necessary to meaningfully assess and understand where they stand with customers.
Contact us to learn how we can help you improve customer relationships, reduce churn, and uncover opportunities for growth.