Can your company answer these questions?
Understand at a glance where your company is providing value to your customers with the New Heights CXS Performance Map.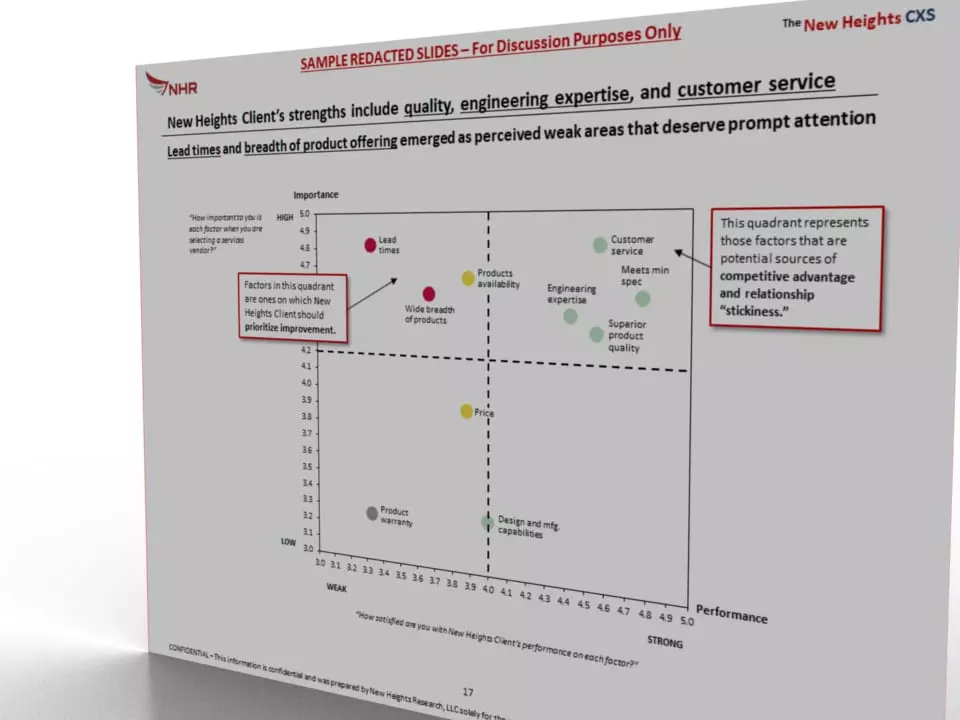 The CXS Performance Map captures and illustrates what is most critical to your customers—and how well your company delivers it to them. The Performance Map is a powerful tool for immediate, actionable insight into the strengths and weaknesses of your company in the minds of your customers, where your customers' needs are best being met, and where improvement opportunities may be found.
Explore organic growth potential in your customer relationships, without marketing spin.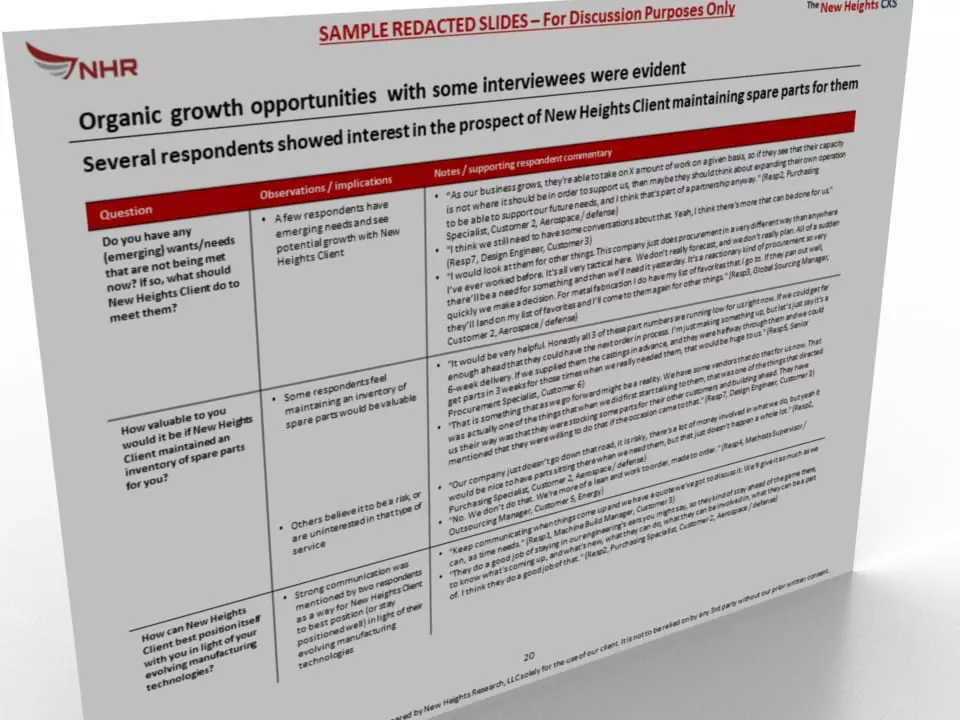 The CXS is purpose-built to capture customers' purchase outlook and to explore potential growth opportunities. Respondents may suggest new products or services that they cannot get from competitors or would prefer to buy from your company. In some cases, they may explain exactly how to earn a deeper share of their wallets.
Unlock the meaning of the survey data in the words of your customers, themselves.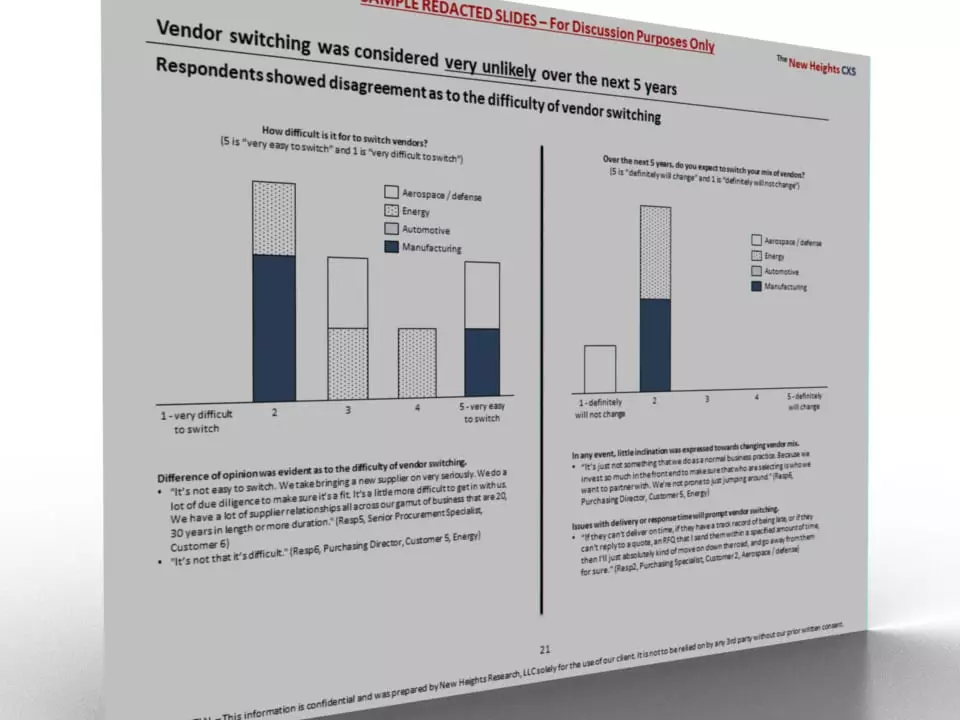 The included Customer Interview Panel provides action-oriented context for interpreting the CXS survey data. Many key metrics for the health of your customer relationships—such as their likelihood of switching to a different vendor—can be difficult to interpret without direct commentary from your customers. The CXS Interview Panel provides context by integrating direct quotes from your customers. Additional interviews are available as a CXS Add-On, where richer context – and richer insight – is required.
Now is the time to recession-proof the performance of your company by positioning it to strengthen relationships and capitalize on organic growth opportunities.
Your customers want to be listened to.
The CXS process may improve the quality of your company's customer relationships simply by doing it. Respondents often remark that they appreciate when a vendor takes the time to listen to them, improve their service to them, and to pay attention to what is important to them. Engaging in straight talk with your customers through the CXS platform can be a way to differentiate your company from the competition as one that values its customers and appreciates their needs. New Heights are experts in facilitating this process.
Why Do It With New Heights?